SERVICES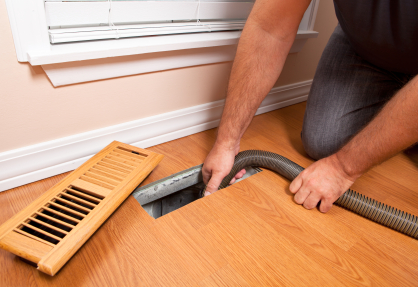 We are dedicated to providing our commercial as well as residential clients with professional, swift and reliable work. Our employees are well trained and experts in the field, as well as fully bonded and insured. We have many satisfied customers who have used us in the past and referred more clients to us based on our exceptional customer service. Our job is not complete until you are satisfied. Our furnace cleaning services are not only exceptional but we do not believe in overcharging our customers like some competitors. We offer low cost furnace cleaning services and cheap duct cleaning services in Edmonton and its surrounding areas.
We pride ourselves in providing expert duct cleaning services to commercial businesses in order to make certain that a healthy and safe work environment is maintained. This helps in increasing productivity of the employees. Our objective is to obtain customer satisfaction by servicing them to the best of our abilities and providing them with healthy and clean indoor air to breath. This applies to our residential furnace cleaning customers as well. Duct Cleaning and furnace cleaning at regular intervals safeguards the breathing conditions of the residents by providing them with clean air to breath and less health hazards. Contact us anytime to get a no obligation FREE Duct cleaning Quote and furnace cleaning quotation. We offer Edmonton Furnace cleaning, Sherwood Park furnace cleaning, St. Albert Furnace and Duct Cleaning, Stony Plain Duct Cleaning, Beaumont furnace and duct cleaning services.
Services offered:
We offer Residential furnace cleaning (private homes, condos and apartments), commercial furnace cleaning (which includes offices and commercial buildings), industrial furnace cleaning services (which includes production floor and working spaces), as well as hospital furnace and duct cleaning, university furnace cleaning and duct cleaning, schools furnace and duct cleaning, restaurant duct and furnace cleaning and many more.
Duct Cleaning Edmonton and sanitization
In order to comprehensively clean the ducts in your home, offices or buildings, factory or industry, our highly trained cleaners work dedicatedly on the ducts until they are spotless. Our high end duct cleaning process and equipment allows us to clean virtually any type of duct system in Alberta. From single family homes, apartments, townhomes, large homes with multiple systems to air shafts in large buildings, heating and air conditioning ducts in commercial buildings and offices, we can take care of it all for you.
Furnace Cleaning Edmonton
Dust, dirt, debris gets collected within furnace blower and its electrical components which can not only diminish the quality of air you breathe leading to health concerns in some cases but also reduces efficiency and lead to higher maintenance or replacement costs later on. Getting furnaces cleaned every two years is necessary to maintain good indoor air quality, but cleaning it annually is the best solution to maintain good health and efficiently running furnace. We are one of the leading furnace cleaning companies in Edmonton with great experience and expertise required to provide supreme quality furnace cleaning at lowest rates in Alberta. We start the process by cleaning furnaces, cleaning or replacing filters, cleaning furnace compartment, remove and clean burners, inspecting heat exchanger, checking primary air to system, gas pressure, checking other safety devices, checking electrical connections, checking fan control, system drafting, cycle furnace and much more.
Dryer Vent Cleaning Edmonton
We offer reasonable dryer vent cleaning services in Alberta. It is very important to clean up your dryer vents regularly and thoroughly as build up can lead to fire hazard and also diminish the life of the appliance. Not only that, dust mites and molds can also build up. Dryers vents cleaned with our high pressure air method helps to helps to loosen and remove debris, lint and other buildup that has occurred over passage of time.

We offer best duct cleaning price and our furnace cleaning rates are what we quote you. No hidden charges or surprises.